Workers' Compensation Forum Presents:
MS. CARRIE O'CONNOR, WC DEFENSE ATTORNEY
ANSWERS AND AFFIRMATIVE DEFENSES: HOW THEY CAN OFFER POSTERIOR PROTECTION
The WCAB has been raising the heat and holding defendants' feet to the fire regarding the filing of an Answer to Application for Adjudication of Claim. Failing to timely file an appropriate Answer is being held against defendants, making it increasingly difficult to defend claims. On the other hand, an Answer prepared with the right responses can preserve your rights and improve the ability to defend litigated claims. Come and learn how to identify affirmative defenses and prepare appropriate Answers for your claims.
Join us for our seminar on June 13, 2023 at 11:30 AM PST.
MS. CARRIE O'CONNOR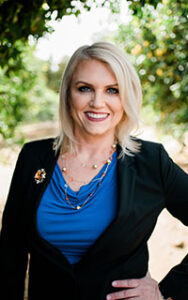 Flyer Registration
You can print the flyer and use it to register via mail or you can click the register button at the top of  the page.
We look forward to seeing you in June!
Remember, the deadline for registration is June 9th at 12:00 noon, the Friday before the seminar.
If you have questions about registration, please call Liz Felizzola at 562-260-5570.
Join Our Newsletter!
Click the button to join our newsletter to receive notifications of our monthly meetings.
Register
If you would like to register online click the register button.
For those of you who have provided us with your email address, watch your inbox for our monthly seminar invitation. If you register on the Constant Contact website, please do not send or call in another registration. We have had some confusion in the past, due to duplicate registrations.