DECEMBER 11, 2018 - The Honorable Robert B. Hill
DWC Year, Pending Legislation, and More Special Adjudication Unit Discussion!  2018:  COMP IN REVIEW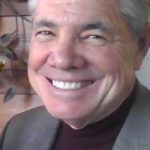 NOVEMBER 13, 2018 - Ms. Cora Lee and
Mr. Michael Simmons
CORA LEE, California Director of Compliance - Gallagher Bassett
Delay, Investigation, and Denial (DID) of a Claim
"Unsupported Denials of WC Claims"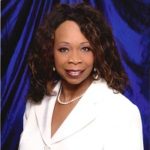 MICHAEL SIMMONS, Director of Risk Management - Riverside Community College  - "The Employee First"
"Philosophy Advantages to Managing Workers' Compensation"
It's the Workers' Comp. Forum's 
25th Anniversary!!!!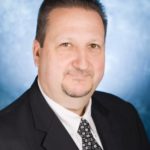 OCTOBER 9, 2018 - MS. JANE BROWN, SUPERVISOR, DEU AT DIR
Rating the Workers' Compensation Claim "The Rating Process"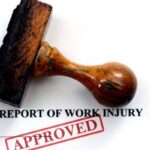 September 11, 2018 - Rachel Shaw, President, Principal Consultant Disability Compliance & Human Resources - Shaw HR Consulting
The Collision of Workers' Compensation and the ADA Disability Interactive Process: "Strategies to Reduce Claim Costs and Timelines by Coordinating Efforts Across the Organization"

Rachel Shaw is the President and Principal Consultant of Shaw HR Consulting, Incorporated. With over 15 years of executive-level Human Resources experience, Rachel is recognized statewide as a leader in helping public and private sector employers manage their most challenging personnel issues. Rachel and her team provide comprehensive solutions to employers on how to successfully manage the interconnected roles of human resources, workers' compensation and disability compliance to successfully reduce litigation, the costs of claims and improve employee-employer relations throughout the process.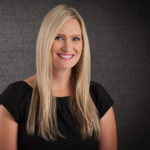 August 14, 2018 - ABRAHAM A. ARGUN, PSYCHOLOGIST, FPPR, QME, AME
"The Psychological Issues in the Workers' Compensation Claims"
Dr. Argun, with over 30 years of clinical, teaching and training experience in diagnostic assessment, consultation and treatment in clinical, medical, health psychology, has recently moved his Orange County office from  Hoag Hospital's Neurosciences Institute  to  a more central location, Newport-Irvine Center  3300 Irvine Ave,Suite 111, Newport Beach, CA.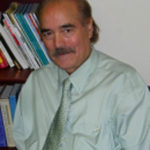 July 10th, 2018 - The Honorable Merle Petty
The DWC and What's Transpiring at the Board.
June 12th, 2018 - John B. Floyd, Esq.
"Employment Law and Workers' Comp. Crossover" 
The Law Offices of Floyd, Skeren & Kelly, LLP was established in 1987 by John B. Floyd.  Since then, the firm has experienced significant and steady growth.  Today, the Law Offices of Floyd, Skeren & Kelly has 12 offices throughout California.  Mr. Floyd is a Certified Specialist and has devoted many years in the workers' compensation field representing insurance companies, self-insureds, municipalities and employers in §132(a) claims and serious and willful actions.  He has served as an Arbitrator, Mediator, and Judge Pro Tem, as well as being an expert witness in bad faith claims and is a Certified Administrator for Self-Insurers.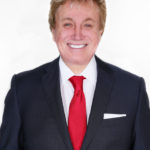 May 8, 2018 - Annual All Day Seminar
"UPDATE 2018"
ARE YOUR CLAIMS ON THE BOARD?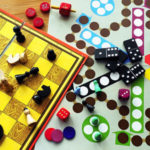 April 10, 2018 - Mechel Henry, MD, QME
"CHRONIC PAIN IN CALIFORNIA WORKERS' COMPENSATION"
Dr. Mechel Henry is a Board Certified Physiatrist and Medical-Legal Consultant with knowledge in multiple specialties, including rehabilitation, pain management, sports medicine, brain and spinal cord injuries.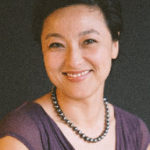 March 13, 2018 - PAUL KIM, MD, MPH
"WORKERS' COMPENSATION CLAIM MANAGEMENT" WHAT THE HECK IS THE DOCTOR THINKING?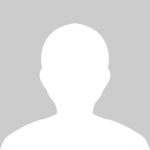 February 13, 2018 - DR. JOHN STEINMAN
"THE BACK INJURY! WHAT TO DO? THE INJURY; THE TREATMENT AND THE WHOLE PERSON IMPAIRMENT"
Dr Steinmann is a University of Washington, a fellowship-trained spinal surgeon with over 25 years' experience in treating traumatic and degenerative conditions of the neck, mid back and low back. In addition, Dr Steinmann has surgical expertise in treating traumatic injuries of the pelvis and acetabulum (hip). He is a graduate of Western University of Health Sciences and completed a 5-year residency in Orthopedic Surgery at Botsford General Hospital, Farmington Hills, MI.